---
About Us
---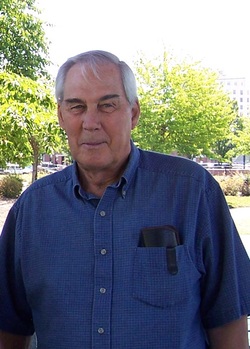 Chaparral has been owned and operated by the Hilterbrand family for 40 years. It was originally purchased in 1977 by Wayne Sr., when it was only about half developed. He spent the following three decades hand building Chaparral into the respectable community it is today. In 1996, 17 additional spaces were added to the existing 58, along with an RV storage area.
In 2010, Wayne Sr. asked Wayne Jr. to assist with operating the business aspects of Chaparral. Wayne Jr. has a background in business management and construction, and was quite familiar with Chaparral, having spent summers as a teen doing construction and maintenance throughout the community.
After Wayne Sr. passed away in 2011, Wayne Jr. continued to operate the park and then purchased it in 2012. To many who know both men, Wayne Jr. is the "apple that didn't fall far from the tree", and as such, continues to manage the community with the same philosophies his father had:
Treat others as you wish to be treated.
Always be sincere, honest and act with the utmost integrity.
Do it right the first time or don't do it at all.
Janice & Ralph Sackett are the onsite managers for Chaparral.
They take care of the day to day business, coordinate maintenance and repairs, and are the residents' first resource for any issues that might arise.
Another one of Chaparral's residents, Frank Hahn, assists with maintenance around the community. His primary responsibility is to make sure the common areas of the community look nice.
As a team, we realize there are many choices in the marketplace and we each endeavor to show our appreciation to residents by providing an affordable and constantly improving community. We respect our residents and appreciate their business!
We hope the philosophy of Chaparral shines through by showing our residents that modest rents don't always mean low quality. We sincerely believe that a business is no better than the people it employs and the customers it serves, so we strive to surround ourselves with the best.
Chaparral MHC, LLC is an Oregon limited liability company.
---